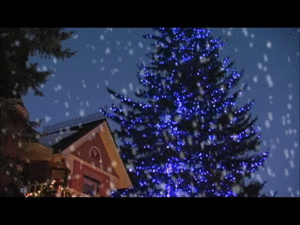 19:25 video
Directed, filmed, and edited by A.R. Tiste!
Miss Whitney Morgan only THINKS she's been a good little housewife all year long.. Hanging her stockings with cheer.. setting out milk and cookies for Santa.. all while singing chipper Christmas melodies.. Then drifting off to rest with dancing sugar plums in her head.. dreaming about what wonderful goodies will be waiting for her in the morning.. Not so much.. She awakes to a big lump of COAL in her stocking!! Santa has made a MESS with the milk and cookies! "Now I know YOU - Miss Whitney Morgan - have been a VERY VERY VERY NAUGHTY girl this year!! You don't fool me young lady! I even stayed through the night to make sure I taught you a lesson when you woke up!" Santa proceeds to TIE UP WHITNEY WITH HER OWN FULL FASHIONED NYLON STOCKINGS! Pinning her down, spread out on her own coffee table! Her vintage lingerie falling off during her struggle to be set free! "A nice big cheery BALLGAG is what your MOUTH really needs to shut up all those Christmas songs.. don't you think I hear that garbage enough!?" This is NOT what Whitney imagined Santa being like.. She thought at the very least he'd see past her chronic masturbating and drinking too much.. maybe get her something bright and shiny for Christmas.. not teach her a lesson..!? "Oh we're going to teach you a lesson missy.. in fact, I did bring you a fun new toy.. it's called a hitachi! Want to see how it works? No? TOO BAD!" Santa straps the HITACHI on her vulnerable little clit.. tying it nice and tight between her thighs with her beautiful silk stockings.. making sure she won't be able to budge and inch when he CRANKS it up to HIGH.. making her CUM and CUM again and AGAIN!! Now now now.. this is the PERFECT little Christmas present! Pretty little Whitney STRUGGLING and CUMMING! Perhaps all it needs is a "Don't open until Christmas" tag.. ooh, but that's a whole year away... Guess she won't be going anywhere soon!
Includes: christmas, holiday, FO, hitachi, vibrator, bondage, bound, gagged, ballgag, nylons, stockings, vintage, blonde, damsel in distress, tickling, orgasm control, orgasms, tits, bouncing boobs, gag talk, struggling-fantasy.