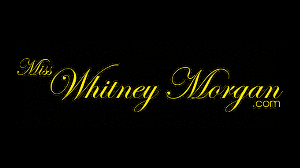 14:57 video
Continued.. Therapist Miss Whitney Morgan is here to help, help you indulge your fetishes.. Not help you overcome them.. She LOVES your kinks and wants to explore with you.
Here she knows how much you love bondage and seeing her gag herself with LAYERS. She starts by binding her pantyhose legs with electrical tape - around her feet, ankles, knees. She stuffs her mouth with a nice big rag, puffing her cheeks out. She places a sheer pantyhose hood over her head before tightly wrapping microfoam around her head, cleave gagging at first, then nose to chin around the head. She gag talks while wiggling her bound toes in your face, hand over mouthing herself, as she continues to encourage you to jerk off to her. She slowly unwraps her self bound gag, every layer, cuts her legs free, still giving you seductive dirty talk to stroke for her.. telling you to cum for her, cum for your kinks.
Includes: pantyhose, feet, foot fetish, tape bondage, foot bondage, self gagging, gag talk, mouth packing, tape gag, pantyhose hood, joi, jerk off instructions, microfoam, electrical tape.