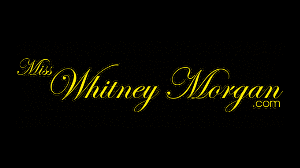 11:01 video
Ultra Girl Vs Pandora Pt2: Bound And Box Vibed with Kitty Quinn as Ultra Girl & Miss Whitney Morgan as Pandora.
After exploring Pandora's lair, UltraGirl finds herself bootless and beltless, bound with rope and bent over a spanking bench in Pandora's lair.
UltraGirl struggles to no avail. Pandora teases her with her belt, placing it on the ground near her head, visible but out of reach. Her boots far behind her. Allows her to attempt to get out.
Pandora returns, taunting UltraGirl, running her fingers up and down UltraGirl's legs, fondling her butt.
Pandora pulls out an array of toys to spank UltraGirl with. Crop, paddles. Pandora spanks her multiple times. UltraGirl remains defiant throughout. Maybe she secretly likes it.
Pandora wants UltraGirl to submit to her. UltraGirl refuses. Pandora pulls out a hitachi and edges UltraGirl to orgasm. UltraGirl is defiant but eventually orgasms.
Pandora crouches down next to UltraGirl's face, uses her index finger to pick up UltraGirl's head by her chin. Pandora asks UltraGirl to submit. She stutters "N-n-never."
Pandora ballgags UltraGirl and leaves her drooling overnight.
Includes: superhero, superheroine, supervillain, cosplay, spandex, catsuit, bondage, bound, rope, damsel, spanking, crop, paddle, vibrator, hitachi, edging, orgasm, ballgag, gagged, struggling, drooling, comic book.