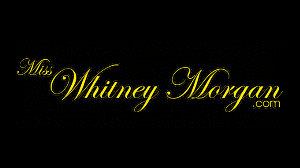 11:15 video
Miss Whitney Morgan is a stuck up sorority snob who has been bullying the witchy goth girl on campus. She's tried repeatedly to get her expelled, & she has cast a spell on Whitney every time in retaliation. Recently, she's given all the sorority's frat-boy boyfriends incurable foot fetishes. They aren't interested in sex at all anymore, all they ever want to do is suck on her & her sorority's feet. Whitney's stolen her book of spells & is going to try to humiliate her with it. But she's one step ahead & made it so any spell sent her way will backfire, hitting Whitney instead. Whitney called a meeting of her sorority, opening up the book, selects the first spell.
-"Alakazam and alakazocks! Let's remove her shoes and socks!" Poof! Whitney's shoes & socks are gone, she's barefoot, confused. She tries another spell
-"Alakazam and alakazoes! Here's an invisible feather to tickle her toes!" Poof! She feels her feet getting tickled by an invisible source. Trying not to laugh. She flip through the book to try something else, desperate to stop the tickling.
-"Hocus pocus, I hate witches, Let's give her feet some permanent itches!" Poof! "Ah! Ow! Oh! That hurts! Oh, my feet! Oh, my toes! Oh, no!" Through gritted teeth, she tries to scratch one foot with the other, trying not to show how much agony she's in.
-"Alakazam and alakazeet! Here's the feeling of a fat man standing on her feet!" Poof! "Yow! OW, my feet! MY FEET! Oh, the pain! Yow!" Writhing in pain, clutching her feet. As the spells continue to backfire, she gets angrier. She flips through the book & sees the spell she thinks will defeat her.
-"Alakazee and alakazam! Let's give her a wicked case of toejam!" Poof! She's horrified, repulsed, & furious to see that her feet & toes are now coated in gooey toejam. "Oh my God! That's disgusting! MY FEET! This is not fair! She's supposed to have toejam, not me!" She frantically digs her finger between her toes, but it's no use. "It's not coming out. This is horrible!" Desperately looking to the book for answers, sees the fine print "All spells permanent. No refunds. Oh, no! I've got permanent toejam!"
Her sorority starts to leave, abandoning her.
"Wait! Where the hell are you all going? You can't leave me here like this!" She watches them vote, as if under a spell, to appoint the witch as the new head of her sorority. "WHAT? You're making her the head of the sorority and kicking me out? You can't do this to me!"
Includes: Halloween, feet, foot fetish, spells, witch, barefoot, toes, bratty, control, comedic, comedy, silly girls, magic, bully.