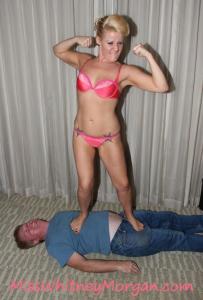 Exclusive BTS photo set!
Ever wonder what it's like at FetishCon? Want to get behind the scenes at a TRAMPLE photoshoot? Here's a short little BTS sample with myself (Whitney Morgan), Roxie Rae, and a newbie model at her VERY FIRST trample experience ever!
Includes: modeling, models, bts, behind the scenes, bloopers, blonde, trampling, trample, legs, feet, foot, fetish, human carpet, weight, stomp, jumping, face standing, smothering.