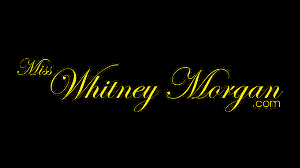 It seems Miss Ludella Hahn didn't get the upper hand on Dr. Whitney.. Nor was she too keen on all this foot tickling, in fact, she was quite overwhelmed and begging for Dr. Whitney to leave.. But as you all know, Dr. Whitney never let's her patients escape (okay, there might be a few she's let slip through the crack and tickle torture her, but jokes on them.. she likes it..)!
Poor Ludella wakens from her HOM XXXX to find her arms are tied together to the front of the bed, her ankles together with her pantyhosed soles readily available for Dr. Whitney to get at.. All the begging, screaming, crying, and laughing in the world won't save her.. Afterall, this is FetishCon.. What room DOESN'T have a fetish model screaming help!? Certainly Dr. Whitney will fulfill her foot tickling fetish without even the slightest eyebrow raised..
Includes: feet, foot, fetish, soles, toes, arches, pantyhose, stockings, nylons, redhead, blonde, tickling, ticklish, tickle, bound, boundage, rope, struggling, damsel in distress, crying, screaming, begging, laughing, lips, lipstick, fingers, humiliation, torment.