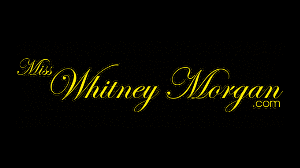 5:26 video
While playing at the dungeon, Vanessa notices what a brat Whitney has become.. Snarky, sarcastic comments rolling one by one.. Vanessa feels as though it's time to teach Whitney a lesson. Vanessa threatens her with a nice hard tickling from head to toe - especially on the toe - but Whitney giggles, exclaiming to BRING IT ON! She LOOOOOVES being tickled! Vanessa is going to have to teach Whitney that TICKLING IS TORTURE.
Strapped down nice and tight to the bondage beg, stripped of her shoes - except the smelly one Vanessa tied ever so tightly to Whitney's face XXXX her to smell her own foot funk.. Vanessa gets to work.. tickling Whitney mercilessly ALL OVER.. Paying extra special attention to those ever so ticklish nylon covered soles of Whitney's until Whitney can't get a gasp of air into her lungs between her screams of laughter and punishment.
Part 2 coming soon - bastinado canning
Includes: lingerie, submission, domination, feet, foot, fetish, tickling, ticklish, nylons, pantyhose, stockings, soles, toes, screaming, laughing, giggling, bratty, redhead, shoe gag, struggling, DiD, damsel in distress, garters.