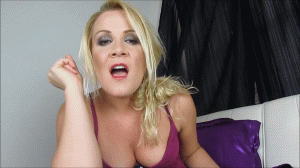 7:44 video
By special member's request!
It's Tickle Talk with Miss Whitney Morgan! Whitney has a confession she wants to make, something you might already know. SHE. LOVES. TICKLING. It truly is a fetish of hers. She tells you how much she wants to sneak attack you, tickle you gorilla style from head to tippy toe.. Finding each and every one of your most ticklish spots. Then she's going to tie you down - ever so sweetly with silk scarves and rope... Juuuuuust tight enough so you won't run away (but you LOVE to be tickled, don't you?! So you're not going anywhere.. TAKE THE TICKLE TORTURE!), just enough room to struggle, squeal, thrash, and laugh for her.. As she digs in deep to your every most ticklish spot on your body!
Includes: tickle instruction, tickle talk, dirty talk, pov, gfe, girlfriend experience, chatting, blonde, fetish.