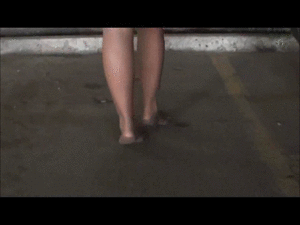 19:35 video
Filmed, produced, and edited by A.R. Tiste. An X-Files parody.
Agent Scully is exhausted from a long hard day of fighting alien crime and controversial paranormal activities.. Upon arriving home, she's visited by a strange Egyptian gentleman.. who puts her in a deep submission with magical gases released from his powerful Egyptian jewelry. Upon awakening, Scully is completely mummified.. struggling to free herself, he begins to mumble ancient Egyptian chants.. Showering her with holy water.. and she transforms into an all powerful Egyptian queen right before your eyes! He disappears leaving the evil queen to ponder her first sacrifice in the new world.. Agent Mulder calls.. the perfect opportunity.. inviting him over.. "Hurry! It's an emergency! Come quickly" she proclaims.. transforming herself into the most beloved ancient Egyptian creature, a cat.. to pounce him upon his arrival.. (TRIPLE TRANSFORMATION! Agent to mummy.. mummy to Egyptian Queen.. Queen to cat!)
Includes: transformation fetish, fantasies, parody, red head, wigs, magic control, damsel in distress, DiD, tape bondage, stripping, wax play, hopping, struggling, gag talk, gagged, boob bouncing.