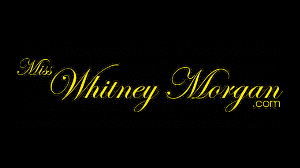 8:40 video
Harley Quinn (played by Miss Quin) & Sinister Star (Star Nine) are discussing diabolical plans for the day.. "...should we rob a bank? Steal a lambo..?" just as they simultaneously receive a text... "..a hit out for Super Girl!? One BILLION dollars?!" Each argue whom will capture her first before storming out to catch their precious innocent prey..
Harley simply uses her charm.. makes a little phone call claiming to succumb to the good side, turn in Mister J, and surrender without a fight... Super Girl takes the bait.. Little does she know, Harley has dowsed a rag in liquid kryptonite - sealing it around Super Girl's mouth/nose to put her out like a lamp, resting for Harley's taking.
Harley plays with Super Girl's resting body, caressing her, removing her boots one by one to reveal her pantyhosed feet.. Slowly Super Girl comes to time after time more and more weakened by the kryptonite soaked rag Harley places over her face..
"HA HA! Super Girl can't move! How's about one last good breath to really stop you in your tracks before I collect my money!!" Super Girl falls loose, as Harley bounces out.. "And I think I'll take these swell super boots too!" ..leaving Super Girl unattended... to be continued..
Includes: superheroine, supervillain, costumes, cosplay, HOM, hand over mouth, kryptonite, KO, pantyhose, boots, blonde, supergirl, harley quinn, pigtails, ransom.