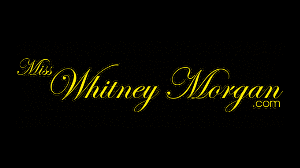 8:17 video
Dr. Whitney Morgan the infamous foot tickle therapist has been long training her assistant Sydney Screams to get in on the uh.. game. Sydney LOVES tickling Dr. Whitney's patients whenever she opportunity arises. Dr. Whitney thinks today is the day to let Sydney loose... after all, Sydney is soon moving across the country, and will be in prime real estate to set up her own shop.
Stephanie Pearle enters the office, sits down with Sydney... answers a few foot tickling related questions before Sydney swiftly leans over cupping her hand firmly around Stephanie's mouth and pinching her nose shut. Stephanie falls faint, vulnerable to Sydney's next moves.
"Let's have a little fun with you first Stephanie!" Sydney plays with Stephanie's ko'd body, removing her high heel shoes, caressing her pantyhose legs, feet, sniffing, smelling each pantyhosed foot. Sydney pulls up Stephanie's skirt to check if she's wearing panties, unbuttons her blouse to play with her DD boobs. Feeling up her ko'd body before Dr. Whitney approaches, throws Sydney some rope and signals her to bind Stephanie tightly. To be continued...
Includes: feet, foot, fetish, pantyhose, brunettes, nylons, shoe removal, foot smelling, smelling feet, stripping, legs, bra, panties, HOM, hand over mouth, eye crossing.