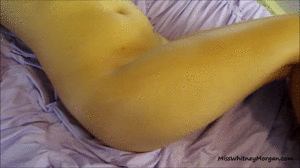 8:37 video
Miss Whitney Morgan's hungry mouth salivates, she licks her ruby red lips, chomps her sharp pearly white teeth in anticipation of her next meal. Poor fully nude, struggling, fully bound Olivia Kasady struggles knowing she's that meal. Her perky breasts bounce, her perfectly trimmed bush glistens, she begs for release to not be eaten as she struggles in her tight ropes.
Miss Whitney Morgan grabs her legs - diving her teeth into Olivia's tender little shins. Chomping down on her tender white flesh. She pulls back to show the camera her lipstick marks, her deep teeth marks from her ravenous bites, she licks Olivia's sweet legs before biting down more - describing how she's going to feast down upon her flesh all the way to the bones!
Includes: biting, teeth, mouth, lips, lipstick, nude, naked, struggling, DiD, damsel in distress, bush, tits, bite marks, eating, vore, legs, licking, begging, tongue, rope, bondage, bound.