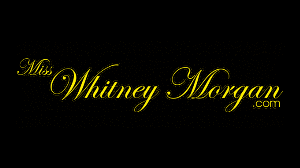 9:03 video
Whilst in the middle of a deep therapy session with Velma Von Massacre, Dr. Whitney Morgan received an urgent phone call from a rather distressed patient NEEDING at home therapy... Dr. Whitney wasted no time, rushing over to... well.. what seems to be the home of both Lexi Luna and Reagan Lush.. IT'S A TRAP!!!
Both Lexi Luna and Reagan Lush have heard of the infamous FOOT TICKLE THERAPIST - Miss Whitney Morgan - and have taken it upon themselves to get her before she get's them! With a firm grip around Dr. Whitney's nose/mouth she falls XXXX and into the hands of two devilish ticklers! She comes to spread eagle at their mercy!! Removing Dr. Whitney's heel's, both Lexi and Reagan tickle the life out of her! Dr. Whitney begs, struggles, screams with ticklish laughter as they tickle her from head to toe - especially toe - but her cries aren't enough... There's a long line of ladies waiting to get revenge on Dr. Whitney.. and they're just the start!!!
Includes: HOM, XXXX, hand over mouth, tickle, tickling, ticklish, laughing, crying, begging, spread eagle, bound, bondage, cuffed, blonde, pornstars, upskirt, feet, barefoot, soles, toes, revenge.