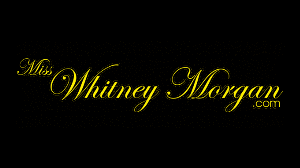 11:57 video
Maybe Dr. Whitney should have tied Adara Jordin's ropes a bit tighter? She is a bondage model afterall.. and quite the escape artist. Adara waits for Dr. Whitney to return, grabbing her, tossing her on the couch, wrapping her strong legs around her - squeezing her tight - hands around Dr. Whitney's face, smothering her until she falls limp, ready for a big of revenge.
Adara ties her in a TIGHT hogtie, no escaping for Dr. Whitney. Shoves her clear well worn high heels - so stinky, so smelly in her face. She smacks, slaps Dr. Whitney's pantyhose feet as Dr. Whitney begs to be let go, promises she was really only trying to help.. no some sick foot tickle fetishist.. Adara pays no mind, brutally tickles Dr. Whitney all over, but especially the feet.. afterall, that's Dr. Whitney's favorite isn't it?? TICKLE TICKLE TICKLE Dr. Whitney!
Of course Adara can't forget that sweet sweet release Dr. Whitney was so kind to give her.. not release of the tight ropes.. but a hitachi vibe between the legs SET ON HIGH to struggle upon for orgasm after orgasm through her soaked suntan pantyhose..
Includes: feet, foot fetish, foot tickling, pantyhose, clear high heels, rope, bondage, bound, hogtied, hogtie, no gag, laughing, begging, orgasm, hitachi, vibrator, bastinado, struggling, HOM, hand over mouth, limp, eye crossing, scissor hold, blonde, doctor.